Bold and Daring: Stand Out with Unique Colored Contacts
Are you ready to take your eye game to the next level? 
Whether you seek to spice up your everyday look, cosplay as your favourite character, or rock a fancy Halloween costume, colored contacts can transform your aesthetic appearance.  You will feel more confident and creative.
In this blog post, we present 10 unique colored contacts that you can buy online, and share some practical tips on how to experiment and choose the best bold and eye-catching ones for your eyes and style. 
Furthermore, you'll also learn about the benefits and risks of wearing colored contacts, and how to take care of them properly.
Ready to explore the world of colored contacts? Let's get started! 
10 unique colored contacts
Specially designed to transform the color of one's eyes for cosmetic purposes, colored contact lenses are classified a medical devices but largely considered a fashion accessory. They are available in various colors, shades, and patterns, allowing people to experiment with different looks and styles. Wearing colored contact lenses can make your eyes appear bigger or even brighter, complementing your makeup and outfit choices. 
There are many types available on the market, however, some are more unique than others. Here are 10 examples of cool colored contacts that can make one easily stand out from the crowd: 
1. Vassen Dolly Plus Red
If you seek to make a bold statement with your eyes, look no further than Vassen Dolly Plus Red. These contact lenses have a bright red color that covers your entire iris, giving you a striking and dramatic look. 
They also maintain a black limbal ring that augments the size and shape of one's eyes. This is perfect for cosplay enthusiasts who want to recreate the look of anime characters, vampires, demons, or other fantasy creatures. It is also great for Halloween costumes that require a spooky or scary touch.
You can buy Vassen Dolly Plus Red lenses from PinkyParadise, one of the leading online retailers of colored contacts.
2. Princess Pinky Lunar Earth Yellow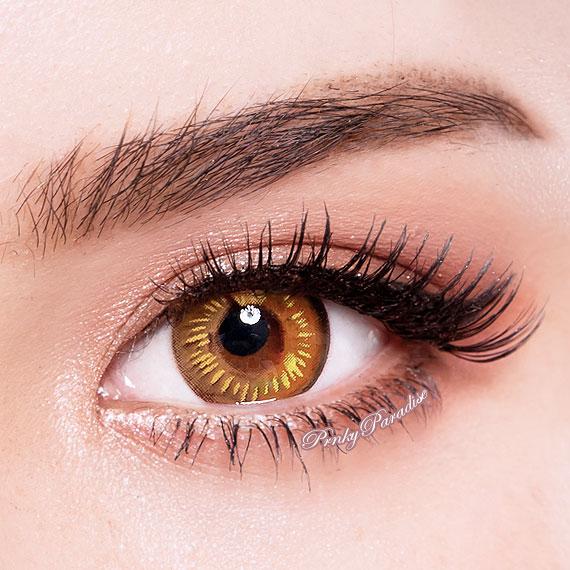 Embrace your adventurous side with the Princess Pinky Lunar Earth Yellow contact lens available at PinkyParadise. These unique lenses offer a unique combination of yellow and black, creating an otherworldly effect. 
They give your gaze a hint of mystique by drawing inspiration from celestial beauty. Perfect for cosplay events, Halloween parties, or those days when you want to make a cosmic statement. Discover their captivating charm!
3. Princess Pinky Cyberdoll Pink
Unleash your inner cyberbabe with the Princess Pinky Cyberdoll Pink contact lens. With their futuristic pink shade, these lenses give you a mesmerising robotic look. Ideal for themed parties, futuristic fashion shoots, or whenever you want to add an edgy twist to your style. Get ready to slay with these high-tech beauties!
4. Princess Pinky Cosplay White Mesh
For those seeking an extraordinary cosplay accessory, the Princess Pinky Cosplay White Mesh Contact Lens is a dream come true. These lenses create an intricate white mesh illusion over your natural eye color, instantly transforming you into a mythical creature or an ethereal being. 
These lenses also allow one to easily coordinate their makeup and outfit choices to create a cohesive and standout look with complementary or contrasting colors to make their eyes pop. 
5. Princess Pinky Eurasia Crystal Grey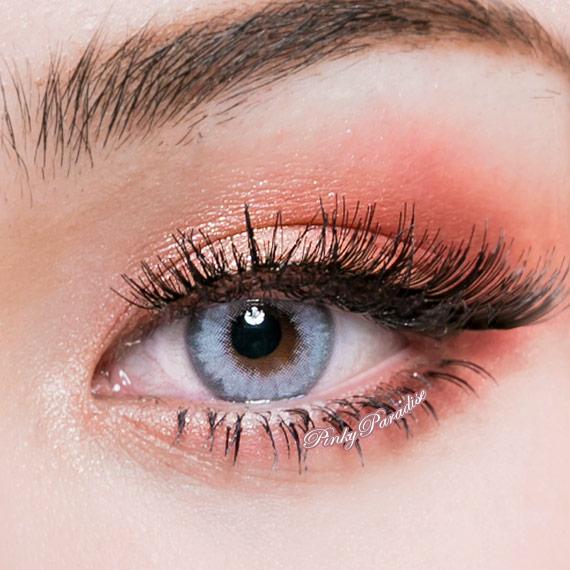 If you're looking to exude an air of elegance and mystery, the Princess Pinky Eurasia Crystal Grey contact lens is a perfect match. With their enchanting grey hue and delicate patterns, these lenses offer a mesmerising gaze that captivates everyone around you. 
Whether you're attending a formal event or seeking to want a touch of sophistication to you everyday look, these lenses will elevate your style. 
6. Princess Pinky Galaxy Violet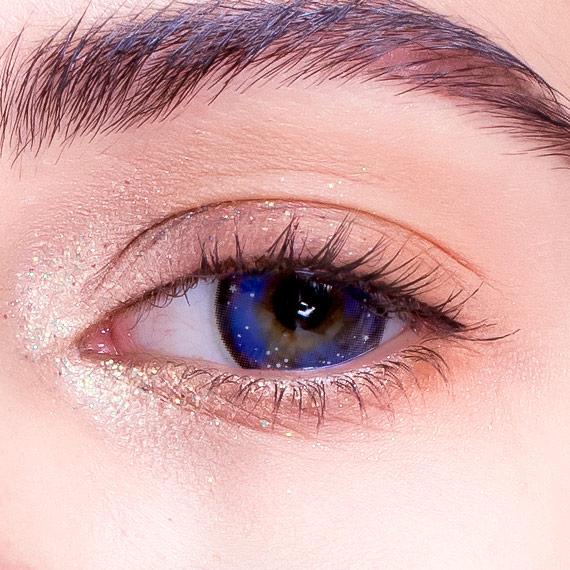 Prepare to be transported to a celestial wonderland with the Princess Pinky Galaxy Violet contact lens. These lenses boast a mesmerizing blend of violet shades that resemble the vastness of the galaxy. Whether you're an astronomy lover or simply want to channel cosmic energy, these lenses will make your eyes shine like stars.
7. Princess Pinky Persona Yellow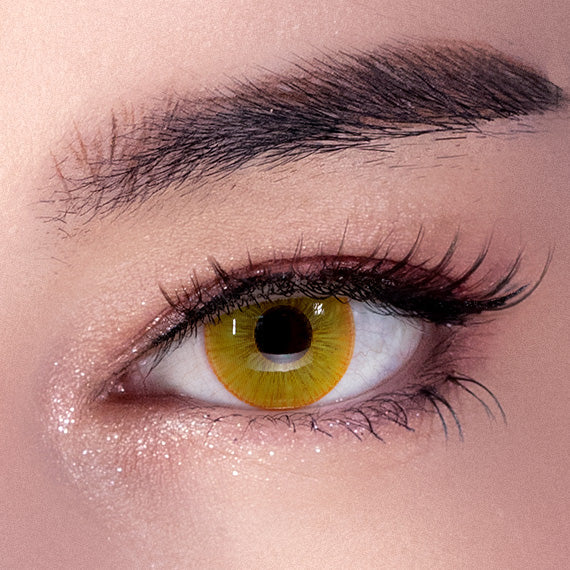 Looking to express your vibrant personality? The Princess Pinky Persona Yellow contact lens is here to help. 
With their radiant yellow color, these lenses exude energy and positivity. This line of contacts is perfect for summer festivals, lively gatherings, or when you want to embrace your inner sunshine.
8. Princess Pinky Cosplay White Out
If you're after an otherworldly, ghostly charm, the Princess Pinky Cosplay White Out contact lens is an absolute must-have. These lenses create an eerie and captivating effect by covering your natural eye color entirely with pure white. 
Whether you're aiming to portray a haunting character or need an attention-grabbing accessory, these lenses will deliver an unforgettable impact. So, if you're seeking a dramatic effect, consider these special effects lenses that create a striking appearance. 
9. Princess Pinky Blackout Mini Sclera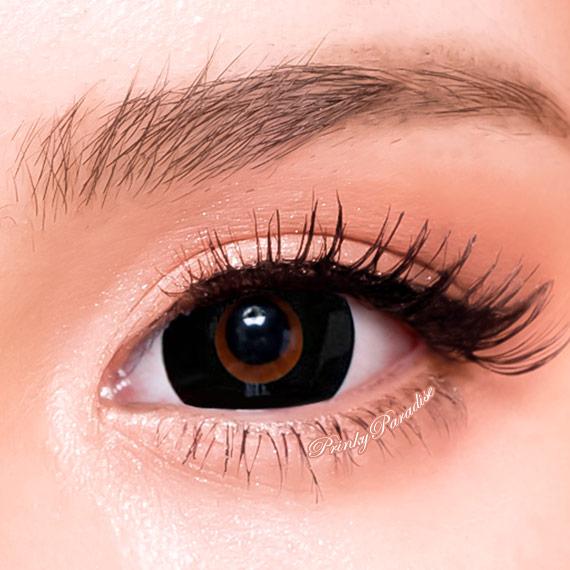 These black lenses are designed to give you a terrifying, monstrous look with full eye coverage. The jet-black color covers your entire sclera and iris, making it look like you have no white part of your eye at all. They also have a small red pupil hole that adds some contrast and detail to your eyes, giving you a demonic and evil appearance. 
These lenses are ideal for cosplay, Halloween, or any unique occasion where you want to scare people with your gaze. Ideal for gothic looks, horror-themed events, or when you want to make a daring statement. Embrace the darkness with these attention-demanding Princess Pinky Blackout Mini Sclera lenses!
10. Princess Pinky Black Sclera
Last but not least, we have the Princess Pinky Black Sclera contact lens. These lenses provide an intense and dramatic transformation by engulfing your entire visible eye area in captivating blackness. 
They are perfect for theatrical performances, spine-chilling costumes, or when you want to unleash your inner enigma. Prepare to leave a lasting impression by purchasing these beauties!
Who can wear unique colored contacts?
For the most part, colored contacts aren't limited to a specific group of people. Any individual seeking to express their personality can benefit from their transforming power. It doesn't matter if you're a model, a fashion enthusiast, a person who likes to attend themed parties, a cosplayer, or even an influencer.
Overall, colored contacts are an aesthetic accessory for expressing your personal sense of style. They offer the chance to try things that are outside your comfort zone, explore a variety of various looks, and genuinely own a sense of fashion. 
Tips to purchase colored contact lenses
When it comes to buying colored contact lenses, there are a few tips to keep in mind, for example:
Choose a reputable source

: Ensure you purchase your lenses from a trustworthy and reliable source to guarantee their safety and quality. 

Consider your eye health

: If you require vision correction, consult with an eye care professional to find prescription colored contacts. Remember, technically speaking, colored contact lenses are considered medical devices and should always be obtained with a valid prescription or guidance. 

Check the lifespan

: Colored contacts have a limited lifespan. Be mindful of their expiration dates and follow proper hygiene practices to avoid eye infections.

Read reviews

: Before even considering making a purchase, read reviews from other customers for insights into comfort, color vibrancy, and overall satisfaction.

Iteratively experiment

: Do not be afraid to explore disparate styles and patterns of colored contact lenses, like two-tone lenses, gradient colors, or lenses with intricate designs. You never know what might tickle your fancy, make your eyes stand out and draw attention. 

Complementary lenses:

Ensure to always select colored contact lenses that augment your natural features and seamlessly complement your skin tone. Finding colors that bring out the best in your eyes, skin tone and aesthetic appearance is important to create a noticeable change.

Follow the care instructions

: Proper care and maintenance of your colored contacts are essential. Clean them regularly, use the recommended solutions, and store them correctly to extend their lifespan. 
Also, always adhere to proper personal hygiene practices and have regular eye check-ups to ensure the safety and health of your eyes whenever using colored contact lenses.
Remember, your eyes are precious, and taking proper care of them should always be your number one priority. Prioritize your eye health while enjoying the beauty and creativity that colored contacts can bring. 
Conclusion
So, there you have it, ten of the most unique colored contacts you can find online. Whether you seek to spice up your everyday look, cosplay as your favorite character, or rock a Halloween costume, these lenses will help you stand out from the crowd. The products cited above all feature vibrant colors, striking designs, and special effects that will make your eyes pop.
Remember to always follow the written instructions and safety guidelines when wearing colored contacts. Furthermore, ensure to consult with your eye doctor before buying any lenses, especially if you need prescription ones.
If you are keen on procuring any of these lenses, make sure to check out the links provided above or browse through other amazing options at PinkyParadise.